Temporary Fencing in Minnesota
We Install & Disassemble Temporary Fencing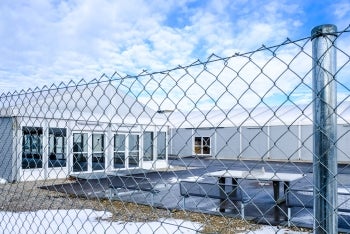 Are you holding a special event and want to ensure that your guests and property remain safe? Instead of installing a permanent barrier have Hansen Bros. Fence install temporary fencing. We can provide a number of temporary fencing options, and once your event has finished, we come to your property and remove the fencing at no extra cost.
Examples of temporary fencing our Minnesota fence installation team can install include:
Privacy screens
Fencing panels
Post driven fences
Barricade fence rental
Our company has more than 60 years of experience and can help recommend the best type of temporary fencing for your event. Whether you are having a wedding at your home or a concert on your commercial property, we have the temporary fencing you need. Estimates for our services are free and we can be reached at (612) 520-0922.
Your Fence Specialists
FREE ESTIMATES
EMERGENCY REPAIRS
OVER 100 VARIETIES OF FENCING
RESIDENTIAL & COMMERCIAL FENCING
FAMILY OWNED & OPERATED FOR OVER SIX GENERATIONS