Ornamental Iron Fence
Minneapolis Decorative Fencing Options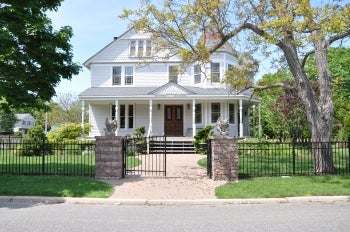 Want to add elegance to your home while enhancing its overall security? Hansen Bros. Fence can install various types of fencing, including ornamental iron fencing. This type of fence comes in various materials and can last for many years after installation. It can also be repaired in the event it becomes damaged or falls over.
Ornamental iron fence comes in the following types of materials:
This type of fencing requires little maintenance and holds up against corrosion, chipping, fading, and peeling. Our Minneapolis fence installation team installs all fencing in accordance with local and state codes, and we offer lifetime warranties on our fence installation. No matter what color your home or business may be, our ornamental iron fencing can come in a variety of colors. We offer services for residential and commercial building owners, so contact us for a free estimate at (612) 520-0922!
Your Fence Specialists
FREE ESTIMATES
EMERGENCY REPAIRS
OVER 100 VARIETIES OF FENCING
RESIDENTIAL & COMMERCIAL FENCING
FAMILY OWNED & OPERATED FOR OVER SIX GENERATIONS