Chain Link Fencing in Minnesota
Versatile Fencing for Your Home or Business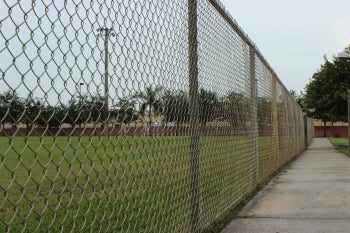 Chain link fencing is a great option for business and homeowners looking for affordable, yet durable, fencing for their properties. This type of fence is popular throughout school yards, sporting fields, backyards, and industrial areas. It is incredibly versatile and one of the most cost-effective fencing options in the industry. We at Hansen Bros. Fence offer various types of chain link fence.
We sell the following chain link fencing:
Zinc-coated chain link
Aluminum chain link
Stainless steel chain link
This kind of fence is incredibly durable because it is supported by steel posts that are anchored with cement into the ground every few feet. Our company works with both residential and commercial property owners throughout the Minneapolis and St. Paul areas. To obtain a free estimate, or if you would like to learn more about all our fencing services, call Hansen Bros. Fence at (612) 520-0922.
Your Fence Specialists
FREE ESTIMATES
EMERGENCY REPAIRS
OVER 100 VARIETIES OF FENCING
RESIDENTIAL & COMMERCIAL FENCING
FAMILY OWNED & OPERATED FOR OVER SIX GENERATIONS